Charming Southern Wedding Traditions You'll Want To Borrow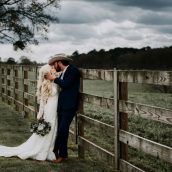 If you're planning a Southern wedding, you're in for a treat! There are so many charming traditions that you can borrow to make your day extra special. From the moment you start getting ready to the moment you say "I do," there are countless ways to infuse your wedding with Southern charm. Please keep reading to learn about some of our favorite Southern wedding traditions. Trust us, your guests will be impressed!
Southern wedding traditions you need to know
Southern weddings are steeped in traditions that have been passed down for generations. When planning a southern wedding, there are specific customs to follow, from the food to the attire. Here are some of the most important southern wedding traditions worth exploring:
Inviting siblings and cousins: Southern families tend to be larger than average, so it's not uncommon to invite siblings, cousins, and even second cousins to the wedding. That said, make sure your budget allows for an expanded guest list before doing so!
Dress codes: The dress code at a traditional southern wedding typically entails formalwear for women (think cocktail dresses or full-length gowns) and dark suits with ties or bowties for men. Of course, you can always add a modern twist to your dress code by suggesting a color or pattern for the wedding party.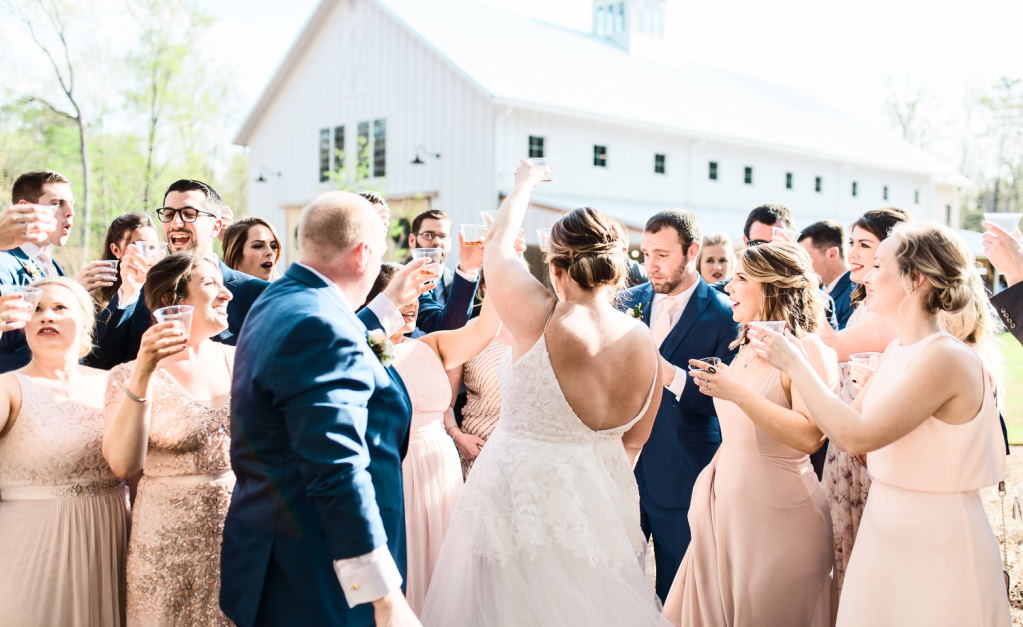 Bringing food: It's traditional for guests to bring covered dishes to contribute to the reception meal. Southern favorites like fried chicken, macaroni, and cheese are especially popular, but you can also suggest other special recipes to your family.
The bride's cake: It's an old tradition in the south for brides to have not just one wedding cake but two! One is usually a small white cake decorated with fresh flowers, while the other is often a large fruitcake shaped like a tiered wedding cake – this is known as the bride's cake.
Honoring the groom's mother: The bride and groom's mothers are typically honored at southern weddings. The tradition often includes a dance with the groom and his mom or a special moment during the ceremony when they exchange flowers.
By embracing these southern wedding traditions, you can make your special day truly memorable. From honoring family members to incorporating regional dishes into your menu, there are plenty of ways to ensure your guests enjoy a unique and meaningful experience.
Ideas for throwing the perfect southern wedding
Incorporate a classic southern color palette: Think lavender, blush, mint green, and ivory colors. Create eye-catching decor with these colors to set the mood for your special day.
Serve up some of the south's favorite eats: From fried chicken to macaroni and cheese, plenty of delicious comfort foods will make your guests feel right at home. Top it off with signature cocktails or a moonshine bar to add a bit of flare!
Mix traditional touches wherever possible: Incorporate beautiful mason jars filled with fresh flowers as centerpieces or hang strands of twinkling lights throughout the reception area for a cozy atmosphere. You could also ask your guests to sign a quilt as their guestbook!
Utilize friends and family for unique decorations: Get everyone involved in the decorating process by asking them to bring items from home that represent special moments or memories. These pieces can be transformed into beautiful decorations that will make your wedding extra meaningful.
Don't forget the music: A southern wedding wouldn't be complete without some classic country tunes played during the reception. Ask your DJ or band to play a few of your favorite songs, or hire a professional square dance caller to get everyone up on their feet!
Have fun with photo ops: Place props around the venue for guests to use while taking photos. Use classic country items like hay bales and cowgirl boots, or set up a photo station with an old-fashioned buggy for an added touch of southern charm.
Top it off with a beautiful sendoff: Surprise your guests as you depart by having them shower you both in colored rice, dried flower petals, or bubbles. Then, give each guest a special item, such as a mini bottle of moonshine, for a final memory of the day!
With these ideas, you're ready to start planning the perfect southern wedding! From delicious comfort foods to meaningful decorations, there are plenty of ways to incorporate traditional touches that reflect your love story and make your big day one to remember. Best of luck and happy planning!