Wedding Makeup Tips to Last Through the Ceremony and Reception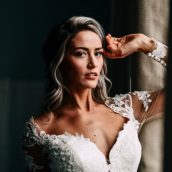 Your wedding day is one of the most important days of your life, and you want to look your best. But with all the bustle and stress of getting everything ready, it can be easy to forget about your makeup. Here are some tips to help ensure that your makeup lasts through the ceremony and reception, so you can focus on enjoying yourself.
Get wedding-ready with these long-lasting makeup tips
Primer: Use a primer before applying your makeup to create a smooth base and help your makeup last longer. A good primer also helps minimize the appearance of pores, fine lines, and wrinkles.
Waterproof mascara: Choose waterproof mascaras that won't smudge or smear during the ceremony. This will help reduce the risk of raccoon eyes in photos!
Setting powder: Once you've applied your foundation and concealer, dust on some setting powder with a big brush to keep everything in place. It'll absorb any excess oil from your face, so you don't look too shiny or greasy by the night's end.
Longwear lipstick: Matte lipsticks can help your lipstick last for hours — perfect for a long wedding day! Opt for a lip stain that won't budge if you want more shine.
Setting spray: A few spritzes of setting spray will help lock in all the makeup you've applied and make it last longer. This is especially handy if you plan to dance up a storm at the reception!
Touch ups: Have blotting papers and other makeup essentials on hand during the wedding day so you can touch up as needed. Also, you want to be aware when your makeup starts to fade!
These tips make you look gorgeous throughout the entire celebration and into the night. Best of luck on your big day!
These makeup tips can help ensure you look beautiful and your face stays looking polished all day long. From choosing the suitable primer to setting spray, there are plenty of ways to keep your wedding look lasting and luminous. So take a few minutes before the big day and make sure you have everything you need to be picture-perfect from start to finish. You won't regret it!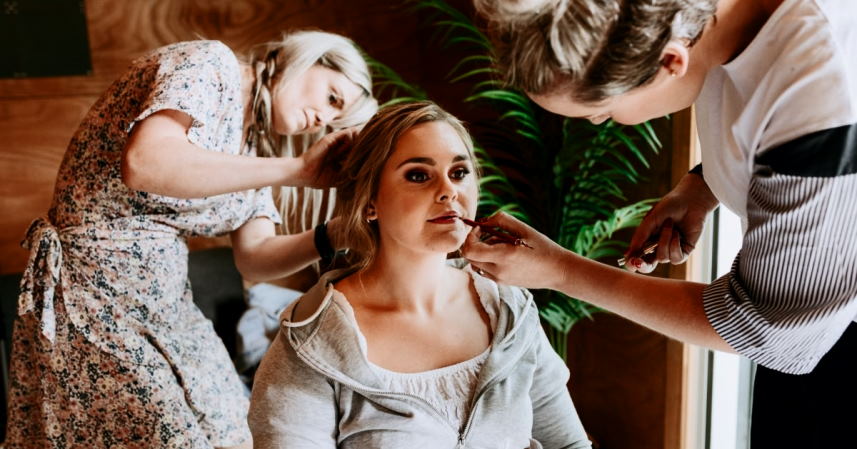 The secret to long-lasting wedding makeup
Before the big day, do a test run with your makeup artist or beautician to find out what looks best on your skin. You want to ensure you don't end up with a look you aren't comfortable with before it's too late. Then, on the morning of the wedding, arrive at least an hour early so you can get your makeup applied before heading down the aisle. Make sure to bring along blotting papers and setting spray so that your makeup will stay in place throughout the entire ceremony and reception. Finally, remember to enjoy yourself! After all, it is your special day!
Afterwards, take off all of your makeup before bed – this will help keep your skin looking beautiful and glowing for years to come. A good, oil-based makeup remover is key to ensuring all makeup traces are removed from the face. Finally, use a light moisturizer before bed to give your skin an extra burst of hydration.
By following these simple steps, you can ensure that your wedding day makeup looks perfect and stays in place all night long! With proper preparation and care, you can look stunning on your special day and feel confident knowing your makeup will last until the very end. Congratulations! You're ready for happily ever after.