A Botanical Gardens Wedding: Ideas and Inspiration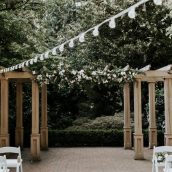 For brides looking for a unique and stylish setting for their wedding, a botanical garden can be the perfect answer. From intimate gardens with lush greenery to expansive parks with colorful flowers, there are endless possibilities for creating a one-of-a-kind event. And whether you're envisioning an outdoor ceremony, reception, or an indoor event with gorgeous views of the gardens, these venues are sure to wow your guests. To help you plan the perfect botanical gardens wedding, we've gathered some of our favorite ideas and inspiration. Keep reading to learn more!
Reasons to have your wedding at a botanical garden
Romantic Setting: Botanical gardens provide a beautiful, natural backdrop for your wedding day. From lush greenery to fragrant flowers and vibrant colors, they offer the perfect setting for an unforgettable celebration.
Unique Photos: With so much beauty all around you, there are endless opportunities for amazing photos at a botanical garden. You will have unique shots that no other couple can capture on their special day!
Nature-Inspired Décor: Incorporate nature into your décor with plants and flowers from the botanical garden or create custom arrangements with items from nearby locations, such as branches and leaves to bring a touch of nature's beauty inside your reception tent.
Lower Stress Levels: Botanical gardens provide a serene environment that can help reduce stress levels before and during your wedding day. Between the peaceful sounds of nature and the calming scenery, you will have a better chance of staying relaxed in this setting.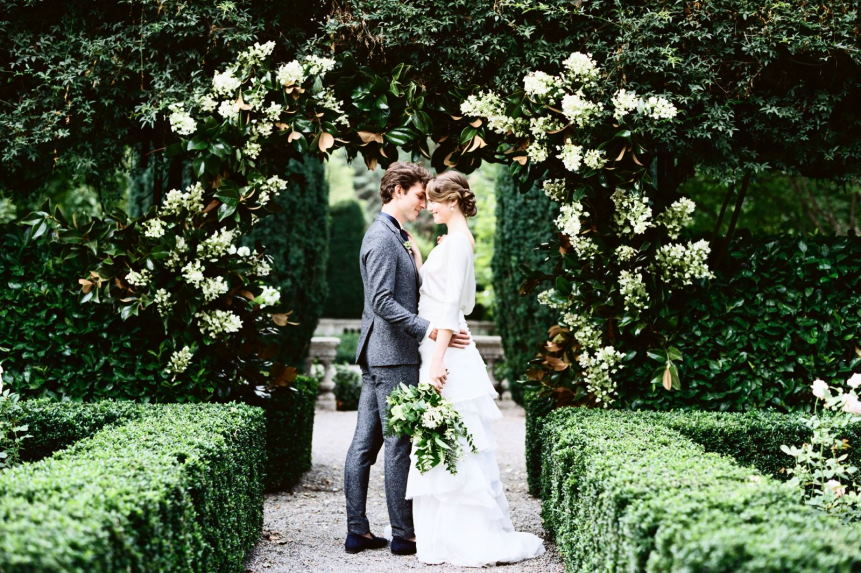 Variety: Botanical gardens are often large enough to host both ceremony and reception, with plenty of space for guests to move around throughout the evening. You'll also have access to various areas, such as formal gardens, ponds, terraces, courtyards, and more, offering unique touches for your celebration!
Eco-Friendly Option: By choosing a botanical garden as a backdrop for your nuptials, you can be sure that you are celebrating in an environmentally conscious way. Botanical gardens strive to preserve and protect the planet, so you can reduce your carbon footprint while still having a beautiful wedding day.
Affordable: Many botanical gardens offer wedding packages at affordable prices, making them a great option for couples on a budget. These packages include ceremony and reception space, chairs and tables, catering options, décor items, and more!
Perfect botanical gardens wedding venues for your Big Day
Botanical gardens are the perfect setting for a romantic and timeless wedding. With lush landscapes, colorful blooms, and a peaceful atmosphere, botanical gardens offer an enchanting way to celebrate your special day. Whether you're looking for a classic garden reception or an intimate elopement surrounded by nature, here are some of the best botanical gardens to consider for your big day: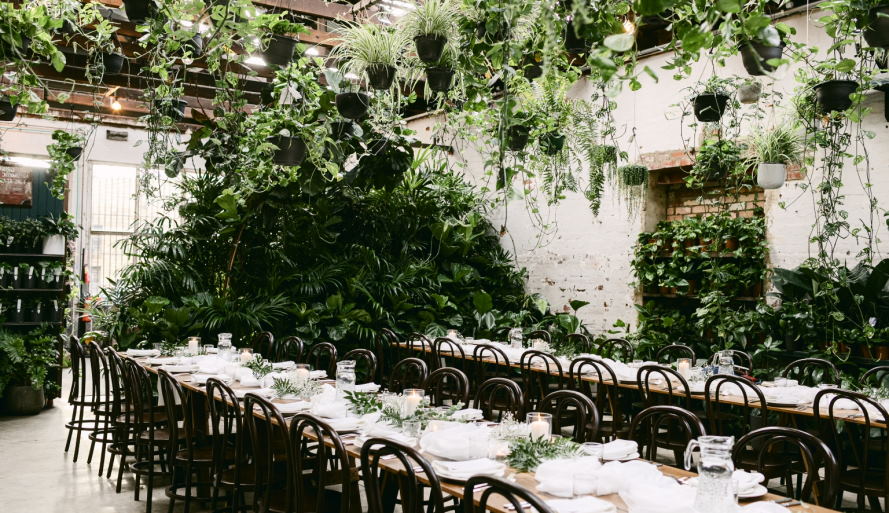 Brooklyn Botanic Garden in New York – This breathtaking venue has several different settings from which to choose, including the Japanese Hill-and-Pond Garden and Magnolia Plaza. Depending on your budget and needs, you can rent just one area or all of them as part of your wedding experience.
The National Tropical Botanical Garden in Hawaii – Located on the islands of Kauai and Maui, this garden is a peaceful oasis surrounded by lush foliage. With its tranquil atmosphere and breathtaking view of the Pacific Ocean, it's no wonder couples get married here.
The San Francisco Botanical Garden in California – This popular venue offers couples several options for their special day. Whether you want an outdoor celebration or use one of the buildings inside the gardens, there's something for everyone.
Longwood Gardens in Pennsylvania – This stunning venue is perfect for an elegant garden wedding setting. From the iconic Fountain Garden to its rose meadow, there are plenty of beautiful locations within this botanical garden.
Huntsville Botanical Garden in Alabama – This garden is the perfect setting for an outdoor wedding off the beaten path. This is the place to be if you want a private ceremony and reception surrounded by lush greenery and fragrant blooms.
No matter where you decide to have your wedding, botanical gardens offer an unforgettable backdrop that will make your special day even more special. So take some time to explore these beautiful venues and find the one that's perfect for your Big Day!