The Most Romantic Wedding Hairstyles for Straight Hair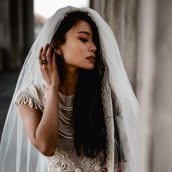 We all know that the wedding day is one of the most special days in a person's life. And, of course, every bride wants to look her best on this day. However, if you have straight hair, there are some romantic hairstyles that you can choose from. This blog post will look at some of the most popular and flattering wedding hairstyles for straight hair. So if you are planning your big day and want to ensure your hair looks perfect, read on!
Wedding hairstyle inspiration for straight hair
Straight hair can be a great canvas for creative and elegant hairstyles. So whether you're going for an understated or over-the-top look, plenty of wedding hairstyle options are available.
One popular option is the classic half-up, half-down style. This timeless look is perfect for both formal and informal weddings. For this style, your stylist will start by sectioning off the top portion of your hair and curling it away from the face. Then they'll braid any loose locks into a ponytail or bun at the back of your head and secure with pins or clips. The result is an effortlessly chic and romantic 'do that won't take up too much time on your wedding day.
Why not try a waterfall braid if you're after something more dramatic? This style starts the same way as the half-up, half-down look but takes it to the next level with an intricate braiding pattern that cascades down the back of your head like a waterfall. Your stylist will create this look by working in small sections at a time and weaving them together for an eye-catching effect.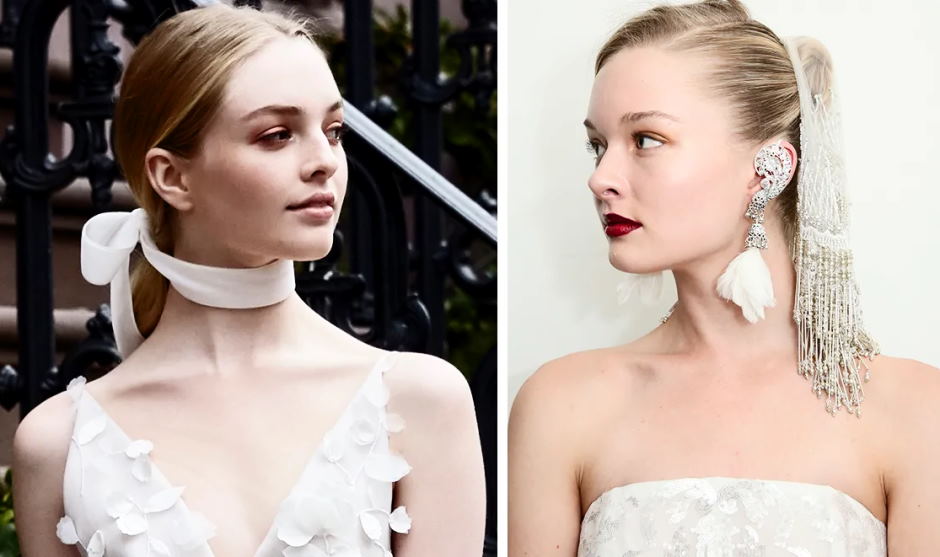 You can opt for pin curls or loose waves to add volume to straight hair. Pin curls are created using rollers and pins to give hair texture and body, while loose waves are achieved with hot tools like curling irons or straighteners. No matter which look you choose, it will give your straight hair an elegant boost.
These are just a few of the many wedding hairstyle options for those with straight hair. With the help of a professional stylist, you can create a stunning look that will last all day long. So don't be afraid to experiment and explore what works best for you – after all, it is your big day!
The best way to straighten your hair for your wedding day
There are a few different ways to straighten your hair, depending on the look you're going for and the type of hair you have.
Flat Iron: This is by far the most popular way of straightening hair. It's fast, easy, and relatively inexpensive. A flat iron can give you sleek, pin-straight hair or softer waves and curls, depending on your use. Use a heat protectant spray before a flat iron, as too much heat can damage your hair over time.
Blow Drying: Blow drying can also achieve straightened styles without applying as much heat as a flat iron. Blow dry your hair as straight as possible while brushing it with a paddle brush, then use a flat iron or curling wand to add some waves or curls if desired.
Chemical Treatments: If you want something more permanent, several chemical treatments can help you achieve long-lasting, straightened styles. Keratin treatments and Brazilian blowouts are two popular options that can leave your hair looking sleek and smooth for weeks at a time. Remember, though, these treatments can damage your hair over time, so they should only be used sparingly.
No matter what method you choose, always use heat protectant products when applying heat to your hair, and ensure to avoid overworking your strands to keep them looking healthy. With a little bit of practice, you'll have perfect straightened hair in no time!