Delightful Crystal Hair Accessories That Will Make You Shine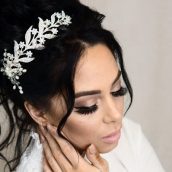 We all know that feeling of finding the perfect accessory to top off our look. It's a rush of excitement and happiness like we've struck fashion gold. And when it comes to hair accessories, there's nothing quite like the sparkling beauty of crystals. Whether you're wearing them in your hair, on your clothes, or even as jewelry, these little pieces of magic are sure to make you shine. Here are some of our favorite crystal hair accessories that are sure to delight. Trust us, you'll want to add them all to your collection!
Your guide to the best crystal hair accessories
Crystal hair accessories are the perfect way to shine when it comes to accessorizing for a special occasion or just adding a touch of sparkle to your everyday hairstyle. From elegant tiaras and sparkling headbands to delicate pins and ornate combs, there's something to suit every style. Here are some of our favorite crystal hair pieces that will help you look chic and glamorous on any occasion.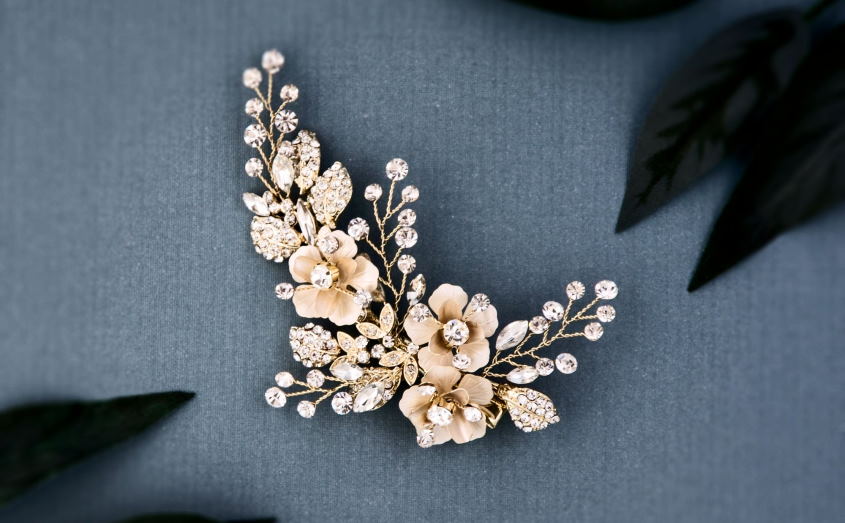 Rhinestone Headband – Add instant drama with this classic rhinestone-encrusted headband featuring an eye-catching design and plenty of shimmering stones. Perfect for formal occasions like weddings and galas, it can also be worn casually with jeans and a tee for a fun night out.
Hair Clip Set – Get a lot of sparkle for your buck with this set of four crystal-studded clips in various shapes and sizes. Surrounding your face in shimmery accents, these versatile pieces can secure bangs or decorate an updo.
Crystal Comb – For more formal occasions, go for the elegant look of this large comb encrusted with crystals and pearls. Perfect for creating beautiful updos and hairstyles, it'll help you make a grand entrance at any event!
Pearl Tiara – If you're looking for something truly special, opt for this stunning bridal tiara featuring rows of small pearls and marquise crystals. With an adjustable band for a secure fit, it's sure to make you feel like a real-life princess on your special day.
No matter the occasion, these crystal hair accessories will help you shine like the star you are! So go ahead and choose one (or two!) to add some extra sparkle to your look. You won't regret it!
How to wear crystal hair accessories
Crystal hair accessories can add a touch of elegance and glamour to an outfit. They come in many shapes and styles, from delicate headbands to extravagant statement pieces. Here are some tips for wearing crystal hair accessories:
Choose the right piece for the occasion. A formal event calls for something more subtle, while a night out or special occasion can be the perfect opportunity to wear a bolder statement piece.
Opt for smaller pieces if your hairstyle is already intricate or detailed. Smaller pieces will help tie everything together without clashing with existing elements of your hairdo.
Consider adding crystal bobby pins as accents throughout your hair instead of one large piece if you want to make ssure the look is manageable.
Be creative with placement and use different shapes and sizes of crystal accessories for a unique look.
Try layering multiple statement pieces for an even bolder effect, such as wearing two or three headbands together.
For maximum sparkle, wear crystals on both sides of your face or spread them throughout your hair for a subtle but eye-catching look.
Consider adding some crystal hair clips strategically to add hints of sparkle without going overboard.
With these tips in mind, you can easily incorporate crystal hair accessories into any outfit! Experiment with different styles to find what works best for you!