The Perfect Wedding Makeup for an Evening Ceremony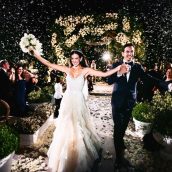 When it comes to weddings, the makeup you wear can be just as important as the dress you choose. After all, your face is what everyone will see when they look at you on your big day! If you're planning an evening ceremony, then you'll need a wedding makeup look that is both elegant and impactful. Here are some of our favorite ideas to get you started.
Get the perfect evening wedding makeup look
When it comes to evening wedding makeup, the goal should be to create an elegant and glamorous look that lasts all night. Start by using a lightweight primer as a base for your makeup, such as a hydrating serum or moisturizer. This will help smooth out any fine lines and give your skin a soft glow without being too heavy.
For foundation, opt for something medium coverage with a luminous finish so you can keep the natural contours of your face while still looking flawless in photos. Choose blush colors like coral, rose gold, peach, or plum to add warmth and depth to your complexion. To highlight and define your cheekbones, use an illuminator with light-catching particles that will make you stand out in the crowd.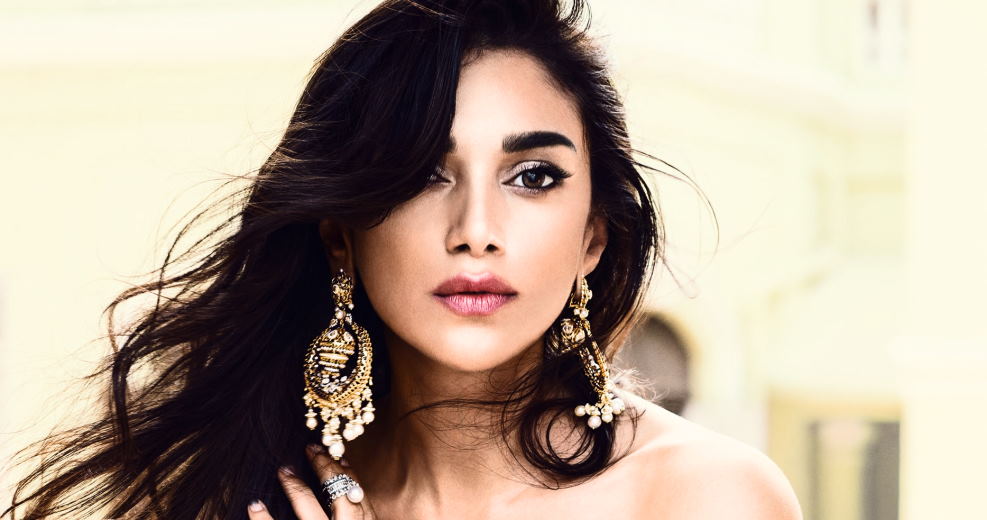 When it comes to the eyes, use a neutral palette such as browns and taupes for a sophisticated look. Lining your eyes with liquid eyeliner is also a great way to define your look and add some drama. Finally, finish off the eyes with multiple coats of mascara for volume and length.
For lips, choose a long-lasting lipstick that won't smudge throughout the night. Go for shades like pink, mauve, or berry to complete your bridal makeup look. For extra staying power, set your lipstick with powder before you begin dancing the night away! With these tips in mind, you will surely have amazing wedding day makeup that will last all evening long.
Makeup tips for a flawless evening wedding look
Start with a hydrated base: Begin your evening wedding look by prepping your skin. Make sure to use a moisturizer designed for your specific skin type and apply it liberally before applying any makeup. A foundation primer can also help create a smooth canvas for the rest of your makeup application process.
Focus on the eyes: For an elegant evening wedding look, focus on highlighting and defining the eyes. Use waterproof eyeliner to create a cat eye that frames the eyes beautifully and blends into smoky shadows in shades of brown, grey, or black. Add subtle definitions to your lashes with mascara, and use false lashes if desired for added drama.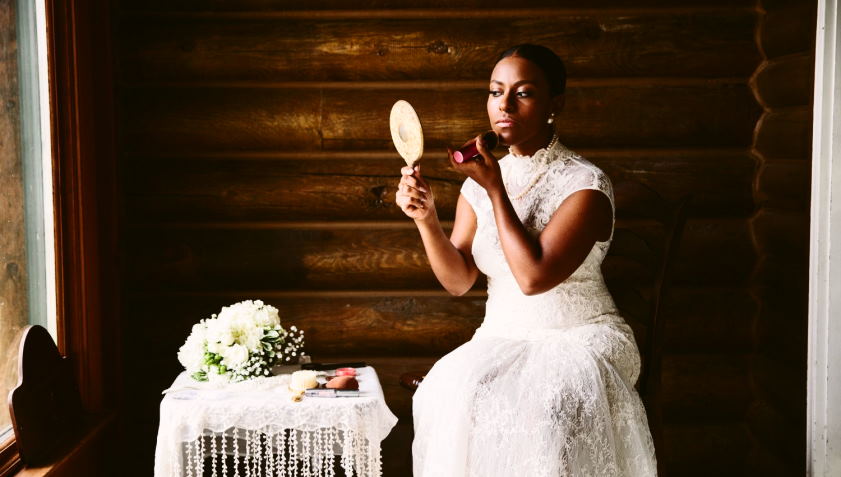 Brighten up with blush: Use a cream blush or a powder blush with a hint of shimmer to brighten up your complexion and add subtle color to your face. Apply it in the shape of a "C," starting at the apples of your cheeks and sweeping outwards towards the temples.
Give lips some love: Choose a lip color that compliments your evening wedding look, such as dark mauve, deep red, or berry tones. Make sure to exfoliate and moisturize the lips before applying lipstick for added hydration. Use the lip liner for extra definition around the edges of your lips before adding gloss or matte finish lipsticks.
Set with setting spray: To ensure that all your hard work lasts throughout all the festivities, finish off with a setting spray. This will help keep your makeup in place and prevent it from melting.
With these easy tips, you can create a flawless evening wedding look that lasts all night long!